Capricare®
Infant Milk
Made from
Goats' Milk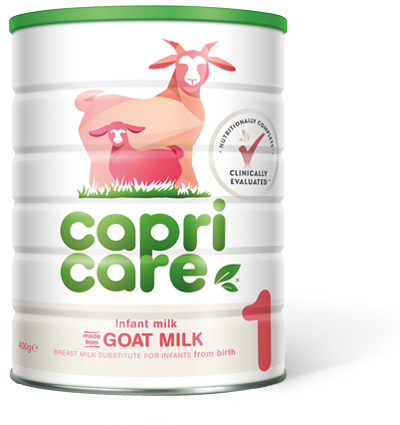 Based on the natural goodness of whole goat milk, Capricare® is fortified to provide all the vitamins, minerals and nutrients required to be a nutritionally complete breast milk substitute. It is suitable for the particular nutritional use by infants from birth when they are not breastfed.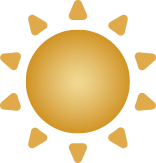 Feeding contentment
Capricare® Infant Milk is gentle on the baby's stomach and is a delicate tasting formula based on the natural goodness of whole goat milk.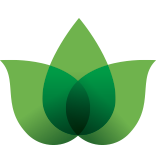 Gentle by nature
Capricare® Infant Milk is a goat milk based formula that is gentle by nature and nutritionally complete for infants from birth.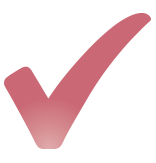 Clinically proven
Capricare® formulations are the result of over 20 years of research in goat milk nutrition for infants, including two double-blind clinical studies.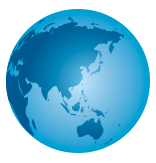 World leader
Capricare® is made by Dairy Goat Co-operative, the inventor and world leading manufacturer of goat milk infant nutritional products.
*Calculated based on the following reconstitution ratio: Powder (g) 4.3; Water (mL) 30; Powder in 100 mL (g) 12.91
Ingredients
Pasteurised goat milk solids (43%), lactose (from milk), vegetable oils (high-oleic sunflower oil, canola oil, sunflower oil), minerals (calcium hydroxide, sodium citrate, potassium chloride, ferrous sulphate, calcium citrate, zinc sulphate, copper sulphate, manganese sulphate, potassium iodide, sodium selenite), vitamins (L-ascorbic acid, dl – α-tocopheryl acetate, nicotinamide, retinyl acetate, cholecalciferol, calcium d-pantothenate, phylloquinone, cyanocobalamin, thiamine hydrochloride, riboflavin, pyridoxine hydrochloride, folic acid, d-biotin), acidity regulator (citric acid), choline chloride, antioxidants (sunflower lecithin, mixed tocopherols), L-tryptophan, L-isoleucine, taurine, L-carnitine.
Important: Breast milk is best for babies and should ideally be used as babys only source of nutrition for the first six months of life.
Before you decide to use any Infant Milk, please consult your doctor or healthcare professional for advice.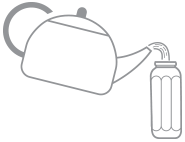 Sterilize
Always wash your hands before preparing baby bottle. Sterilise all equipment by boiling or using an approved sterilising system. Boil fresh water and allow to cool until it is lukewarm (about 40-45oC). Add the exact measure of cooled, boiled water (refer to feeding guide) to a sterilised bottle.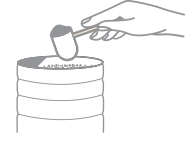 Measure
Using the Capricare® scoop lightly fill with powder and level off. Do not press or heap the powder. Add required number of scoops to cooled boiled water. Always add 1 level scoop of powder (4.3g) for each 30 ml of cooled boiled water.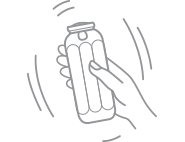 Prepare
Close the bottle. Immediately shake well until the powder is completely dissolved.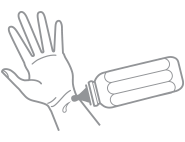 Test
Check the temperature of the feed by sprinkling a few drops onto your wrist.
Prepare the bottle just
before feeding
This information is given as a guide only. Your baby may need more or less than the amounts shown. Note the volume of prepared formula is slightly greater than that of the water added. Always add 1 scoop powder (4.3 g) to 30 ml of water.